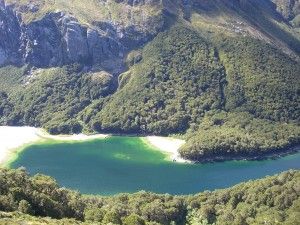 New Zealand was amazing. The country was quite different from my Australian journey because my cousin was with me the whole time. I always had a best friend with me. Someone to enjoy the travels with and reminisce about the memories down the road.
We traveled the whole country from South to North in just three weeks. It was tough but we actually got a lot accomplished, including a couple three day hikes. When we had arrived in Wellington, we stayed at the local YHA hostel as we didn't feel like searching around this time for smaller local ones. YHA hostels are typically quite nice and this one was right near the waterfront. (tip: when in Wellington, check out the museum. It's free and one of the most interactive museums I have ever seen)
In our room, we ended up staying with a couple people from Melbourne, Australia, that oddly enough just came from Queenstown (which we had as well). We talked a little while we were in the room and thought they seemed like great people. Before we left I made sure to get their contact info as I knew I would make it to Melbourne at some point. As we departed, I told them we were going to take the train halfway to Auckland so we could hike up the Volcano at Tangariro crossing.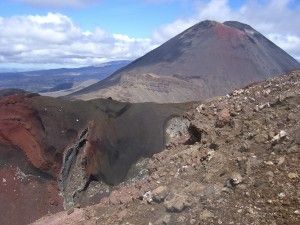 Three days later, after our volcano hike, I saw a brochure advertising the Waitomo caves in Waitomo, New Zealand. These caves are home to glow worms, one of the only places in the world with these amazing insects. My cousin and I agreed to go which means we had to take a side trip to the little town of Waitomo.
It was my cousin's birthday that day so when we arrived in Waitomo, we knew we had to find a bar and have a couple pints. Since the town really only cosisted of two streets and about 300 people, it wasn't long before we found one of only two bars in the area. The place we found also had a liquor store so we bought a few beers to bring back to the hostel after playing some pool. On our walk back to the hostel, guess who we ran into?Paul! The guy from the hostel in Wellington! He was surprised as much as us. We were staying at the same hostel again and he was there to go caving to! What are the chances.
This time we spent the night talking and drinking beers and getting to know one another. The next day he offered us a ride to Auckland with him and his friend for the last leg of the journey.
Once in auckland, I told him I was interested in the bungy jump on my last day and he said he was thinking about making the leap to. We didn't think we would be doing it on the same day so we just decided to meet up for a few drinks here and there and agreed to catch up once I arrived in Melbourne.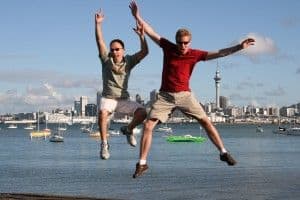 Finally, my last day arrives and I book my bungy jump. I get down to the street where the bus is suppose to pick me up and wait. Every minute I am getting more and more anxious about taking this jump. My heart's pumping at a dangerous rate. Finally, when I thought the bus was no longer coming and I had an excuse to bail, I started to walk away. I hadn't even taken a couple steps and Paul (the guy from the hostel) pops around the corner and says "where the f*%* are you going?"
There he is again and just like that, the bus arrived, and we both got on. (I will write about the bungy jump in a later post)
Fast forward four months or so, when I have just three weeks left on my Australian journey, I decide to go to Melbourne and visit Paul. I ended up staying at his house and he told me he owned a bricking company. I told him I needed some cash. He gave me a job and I ended up working for a few days to raise some funds for my last week.
On top of all that, Paul, his buddy, and myself took a road trip to see the twelve apostles and bell's beach which I had wanted to see before I left. We had a sweet little road trip and then he drove me to the airport to head back to Canada.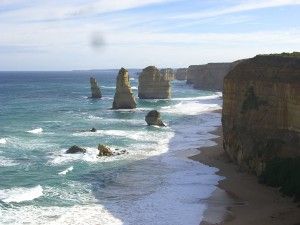 My trip would not have been half as exciting if I didn't make myself available to meeting new people and making friends. Just take these stories as little bits of inspiration to inspire you to build relationships as you travel. You never know who you will meet and what types of adventures it will bring to the table.
Happy Travels!
If you enjoyed reading this and other parts of A World of Inspiration, please subscribe to the right and show the love 🙂 I'll keep you updated as I make new posts as well as freebies when I have them finished!