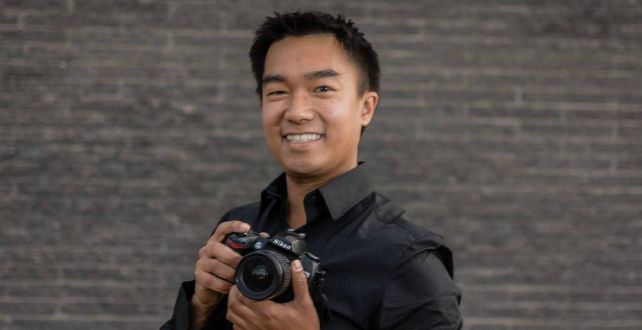 In the 16th episode of the Live Limitless podcast I chat with Steven Li of www.stevenliphotography.com and FreeLifeExperiment.com. Steven is a friend of mine from Edmonton, Canada. I wanted to interview Steven because he ditched his engineering career to become a professional photographer. Ditching a career in engineering to take the path of an entrepreneur/freelancer is no easy task. He didn't go back to school to study photography. He didn't go to business school. He simply started practicing photography on his own time, found a welcoming group of inspiring people to be around, and slowly got his first few wins.
This is also a very special episode for the Live Limitless podcast because it's the 1st episode after a long two-year hiatus. While I travelled the world with my wife, I decided to put a pause on the podcast as I was not yet prepared to operate from a backpack. Now I am back and re-launching the podcast in a much bigger way! We have some incredible guests lined up and there will be a new episode every Monday! In addition, I'll be hosting workshop episodes as well where we do a live "case study". For example, in episode 19, I'll be going over a book marketing plan and launch strategy with Tom Morkes.
Please note: This was my first interview after two years so when I listen to it, I can tell I'm a little "shaky". There's still some gold in there though so I wanted to publish anyways. Can't always be perfect!
In this episode, we talk about:
How Steven made the leap from engineer to photographer,
His first big win,
Why you should start on the side and surround yourself with good people,
His first steps towards becoming a photographer,
His daily/morning habits,
His advice for anyone wanting to get into photography,
and much, much more…
I really hope you enjoy this episode. Please leave any comments for Steven or myself below and leave a review in iTunes. Please, Please, Please! If you like the show, leave a quick review. It would mean a lot to me!
Podcast: Play in new window | Download
Subscribe: Apple Podcasts | Google Podcasts | Email | RSS
You can also find the podcast by clicking here.
If you're running short on time;
(01:20): What Steven is up to right now with photography,
(02:40): What Steven was doing before he got into photography,
(03:50): Why he continued down the path of photography and not mechanical engineering,
(07:30): His first win,
(08:06): His first steps towards becoming a photographer,
(09:30): How he promotion his photography ,
(10:30): Whether Steven ever had moments of doubt,
(13:23): His daily / morning rituals,
(18:25): His mentors/idols,
(26:00): His favourite books / podcasts / movies,
(29:07): Advice for others looking to make a big change in their life or to follow a dream
(33:45): Advice for getting into photography.
Mentioned in this episode
***