A couple months back I was browsing through some AMA's on Reddit, which led me to Canadian laptop entrepreneur Peter Kao, who started a cool and unique business that he can run from anywhere in the world.
His business is called Postertext, which sells silhouette posters wrapped in text from famous books. Now you can hang your favourite classic novel on the wall!
I thought it was a really cool idea so I thought I'd interview him to help inspire all you soon-to-be-entrepreneurs out there.
Welcome Peter.
How did you get such a cool idea for a product?
It was my friend's birthday, and she's notoriously bookish. I was thinking of what to buy for her, but decided instead that I would make something for me. I came across the text of her favorite book online and decided to illustrate a silhouette wrapped in the original words from the author. I thought it was a unique gift and so I decided to print it out and give it to her as a birthday gift. She was really happy with it, and so I thought other bibliophiles might enjoy the same sort of art prints as her.
Did you have any entrepreneurial experience before starting Postertext?
Yes, I've always been interested in entrepreneurship and have started several projects in the past. The first business I incorporated was an ad agency that designed games that fit into banner ads to be displayed across big-name websites. The idea is to replace those annoying yet enticingly interactive "whack-a-mole" banner ads with a much funner and complicated game and story. This way consumers can play the games anywhere online while learning more about the brand's unique offerings at the same time. The business didn't make a single dime but it was well worth the experience and lessons learned.
Is this a location independent business? Are you operating it from a computer?
Postertext is a purely virtual company besides the manufacturing and fulfillment part, meaning all of our staff work remotely in the comfort of their own homes, or at times the local cafe. The sort of work that we do usually only requires a computer, a book and a passion for art and literature.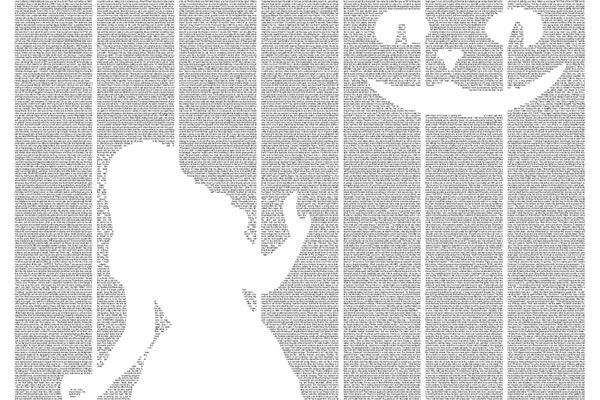 After coming up with the idea, what steps did you take to bring it into fruition?
I asked for suggestions and feedback on a social news and entertainment website called Reddit. I got a lot of important and critical feedback from the community members and got a better idea of what the demands are like for a product like this. I then looked into setting up a website capable of showcasing and selling the art prints.
How do you market your product/business?
We only started our paid marketing campaign in November 2013. Before that, we mostly relied on word-of-mouth from bloggers. We would contact them and ask for their thoughts and opinions. I highly recommend this way of marketing in the early stages of a company as not only do you get free helpful advice you'll also be getting free blog mentions if they happen to like your products.
If travelling around the world, how do you manage a physical product business?
Communication is key to running a business, and there are some challenges when not being able to make physical contact. Luckily, there are a lot of free tools to assist in this. We use email threads as our main method of project management and discussions; LINE (by Naver) for quick chats and emergencies. Mandatory meetings every week also helps keep projects organized and moving forwards, all the while keeping people accountable for their responsibilities. As for the physical product aspect, it is extremely important to find people you trust to physically handle the products. This means manufacturers, fulfillment centers etc. Make sure they are focused on quality as they will be the last hands touching your product before the products are shipped away to your customers.
Is this your main business? Do you have or have you had any businesses before?
Postertext is my main business, but I plan on patenting and inventing things alongside of it. I really enjoy finding solutions to problems so that it improves our lives in some way or form.
Can you take us back to the beginning when nothing was certain. What was it like in the beginning? What did you have to do to make PosterText a success?
In the beginning of starting Postertext, there was a lot of product iteration based on the suggestions I had gotten from Reddit. There was (and still is) a lot of experimenting of various forms and designs, and it is because of those feedback from before that I was able to create a high quality and profitable product.
Did you have any inspirations in the beginning and/or along the way? Books, mentors, movies, businesses?
The book, "4-Hour Workweek" by Tim Ferriss is integral to my current nomadic lifestyle. In his book, Ferriss gives a lot of practical tips for entrepreneurs wanting to find and start a business that doesn't suck away your life and soul. He's designed his lifestyle to incorporate a lot of traveling alongside his business, and has written about lessons learned from his nomadic life that has helped with my own adventures. I personally think this is a must-read for any young entrepreneur – with our without the intention of traveling on the side.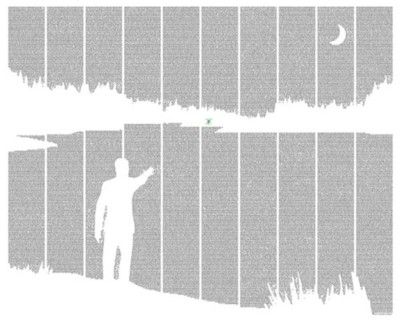 What does a week in the life of Peter look like now?
I don't go by a weekly schedule other than my bi-weekly meetings I have with my staff. When you run a business, you'll often find yourself working during the weekends. This is doubly so when you travel since weekends don't usually affect travel plans. This may not sound like a lot of fun, but the trade-off is that I get to travel every day! My daily routine involves traveling during the daytime and working at nighttime until it's time for bed.
For the person reading this interview who wants to start a business, whether on the side or full-time, what would be your advice to them?
Read, read, read about the various sides of a business and gather as much knowledge as you can from others. When you're actually running a business, and when it starts to grow you'll have far less time to do your readings. So educate yourself as much as possible beforehand so you can focus on the important tasks at hand when your business is launched. Books are great for obtaining more in-depth knowledge about a particular topic, whereas online articles are great for learning a broad range of topics. When you're starting a business, especially an online business where things can change so quickly, I find that reading many articles about various subject matter has helped me in my business more than the books I've read.
What's been one of your top memories/adventures?
My fondest memory is my solo motorbiking trip across Vietnam. I started down South in Ho Chi Minh then traveled North to Hanoi in the span of 2.5 weeks. It was one of my favorite trips because it pushed my personal boundaries. Every day there would be challenges I have to face and exciting decisions I have to make. The dangerous drivers and road conditions, as well as the marvelous sights were thrilling and unforgettable. I can still picture in my mind the bamboo forests I drove through in the mountains of central Vietnam. How the cool air felt against my face and how the sun kissed my body. It was a blissful time.
What do you think it means to Live Limitless?
Living limitlessly means to me living out each day with continuous and gradual improvements to one's self. Keep pushing your boundaries, keep reaching for your dreams, and most importantly keep on dreaming.
Favorite quote or movie?
Not exactly a quote, but a comic strip from XKCD that hit a chord with me: http://imgs.xkcd.com/comics/grownups.png
***
Want to see all the unique posters available with text from classic novels? Check out Postertext.com. You can also find Postertext on Facebook or check out the AMA on Reddit.
Did you enjoy this interview? What do you think of the business?
Feel free to leave a comment for Peter and I'll have him answer.
***
You may also like these interviews: