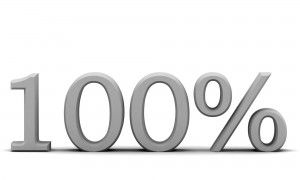 Seriously, what would you do?
As easy as this question comes off, I have found it pretty difficult at times to answer. Sometimes I really know what it is but other times I'm undecided. Part of this is because of my interest in so many things.
I honestly love acting and if I could be guaranteed  leading roles in comedy flicks, that would be one option. I also love blogging and online entrepreneurship. I seriously love travel. The list could go on.
The trick is, at least for myself, to blend them all into a viable business or focus on one and keep the rest as hobbies.
I think lot's of people are in the same boat. In fact, I know many people are in the same boat. Many people complain about their jobs or careers because they are not fulfilling. Something is missing. What most don't do is try to solve it. You don't have to own your own business. Maybe it's as simple as working for a different company. Maybe it's a different field. Maybe you just need to infuse some passions into your current work or business to make it more fulfilling. Maybe you just need to focus on more passions outside of work.
Whatever it is, you need to find it. Life is short and as time goes on, passions and hobbies that have been buried deep inside will be harder and harder to dig up. I'm only 26 and I find it hard sometimes to think of things I used to love doing. Money is important but it shouldn't completely derail you of fulfillment. It's easy to get lost in the world of bills. Struggling to keep up. Busy working towards someone else's dream while you slowly lose yours. The rat race as some call it.
You can change it. You can find fulfillment and excitement.
What is it that's keeping you from playing with your passions?
Is it work? Is it bills? Is it time? All three?
Figure it out! You need to do this for yourself. It's important. Start investing in yourself. You are the greatest instrument you will ever own. Use it wisely.
If it's bills, start reading financial blogs and buying less. Purchase a book on finance. Just simple things at first. Don't get carried away with all sorts of investments. Ease yourself into it. Track what your spending money on and put a lid on anything unnecessary. Start a savings account with automatic withdrawals so the money gets saved before you have a chance to spend it. Develop a goal of what your saving towards. You will be amazed at the freedom of mind when you have a little backup of money and no debt.
If it's work, you need to figure out why. If it's extremely long hours, maybe you need to negotiate a better schedule. If it's a job that's killing your mind, maybe you just need to focus on finding another path.
If it's time, you need to figure out where it's all going. We all have the same amount of hours in a day and some people get lots done while others seem to get nothing done. Keep track of what your doing for a week and cut out all the unnecessary fillers. Many people will find it's TV. I was amazed that the average person watches over 30 hours of TV per week.   That's practically a full-time job! Once you find out your time wasters and eliminate them or at least cut back, start investing in yourself by reading some self-improvement books or taking a course related to one of your passions.
One thing I began doing when I realized how much I love traveling was to stop going out partying on the weekends. It was seriously tough at first but now it's become normal for me. I still go out occasionally for bigger events or to catch up with friends but this single change probably began saving me anywhere from $200 to $400 a month and loads of time (think of all the hungover days that go to waste). With all this money being saved or invested (including many other cutbacks) I have managed to travel to many different countries each year!
Now back to the big question. What would you do if you were guaranteed success?
Don't limit yourself to typical careers like a doctor, a lawyer, or a business executive unless that really is your passion. If it's an actor, admit it. If it's rescuing animals, write it down. Whatever it is, it stems from a passion deep within you and you should feed that passion in some way as soon as you can!
As a word of caution. This can be very hard to do for some of you. This may require some deep thought but it's important to yourself. If your in high school it might help you to steer clear of the wrong path. If your in college, it might help you to gear courses more towards your interest. If your in a career, it will help you find more fulfillment. If your retired, it will help you fill your hours with more enjoyment.
Another way to think of this question if it helps is… What would you do if you absolutely could NOT fail?
If you already know what it is, that's great! That's a big step. Now you need to implement it into your life. If it's rescuing animals, you could start by volunteering for the SPCA or combining it with travel to Costa Rica to help rainforest animals. Whatever it is, start something that revolves around that passion in the next 2 weeks however small it is.
If you need some help with this, please send me an email. I'm going through a bunch of exercises right now so we can work through it together. It's all about taking steps towards improvement. It doesn't need to be major at the beginning. Send me an email and I will help.
_______
As always, comments are welcome and appreciated. If you enjoy my blog, consider subscribing. I only send updates or cool news and if you ever wanna unsubscribe, it's as easy as a click!