Okay okay, I know what you're thinking. Bullshit.
To some degree, you might be right. You do need some money to travel. But not much. In fact, most of the people I have met seem rather broke. However, they are living an incredible life. Some are living that life for just a moment while others are doing it long-term, including families with children.
One of the most important things to remember is that you don't need to be rich to travel. In some ways, being rich might even hinder the experience, since you'll likely be coming at it from an angle of luxury and status. If you think travel is only about beach resorts and 3-star restaurants, this is likely NOT for you, unless you're trying to open your mind to new possibilities.
I've stayed in gorgeous 4-star hotels and I've done the all-inclusive thing. If all you're seeking is a one-week escape from life, then this probably does fit the bill. You'll get to relax with ocean waves in the background and you won't need to worry about anything except the timing of the next buffet meal. It won't be all that different from home because you'll still be mingling with other people just like you who may even be from the same city or the same country. It won't be an adventure. It will simply be relaxation time, which is fine.
However, if you're looking to experience travel from a life-changing point of view, then you'll need to ditch the resorts and high-end hotels and opt for the more independent and adventurous route. You'll want to meet locals and dive into the culture, not-to-mention the ocean for an up-close and personal look at life under the sea. You might be wanting to zip-line across jungles or look for wild elephants along the river bank. You might just be looking to meet very interesting people, hike to minority villages and simply expand your mind in a way that only independent travel can provide.
Travel has changed my life dramatically and I want to help you have a similar experience. Here are 10 tips for traveling the world with no money.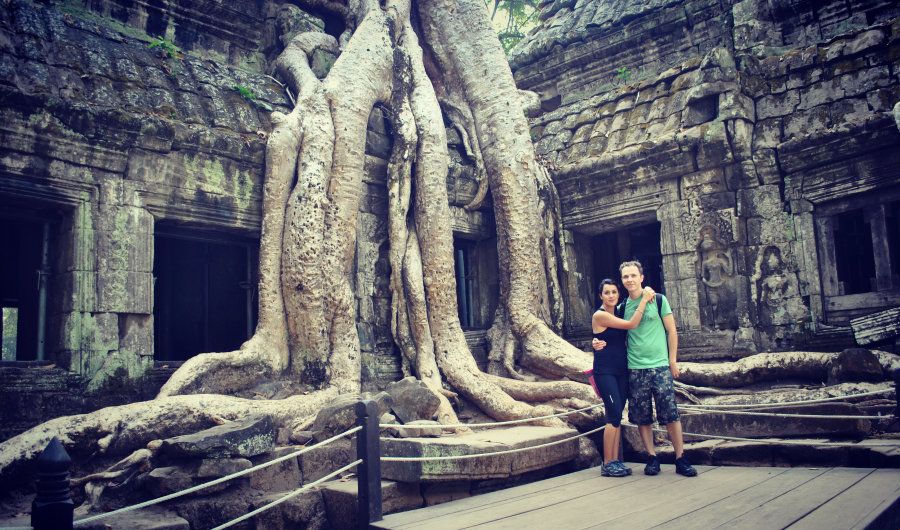 1. Priority
I can't think of anything more important than priority. The same holds true for most things in life. When people ask me how I travel so much, the best answer I can give them is that I make it a priority. For those who have only experienced a vacation (resorts, tours, etc), travel probably won't be a priority because it's not special enough. For me, having experienced independent travel and recognizing how life-changing it is, travel is of extreme priority for me. I would rather travel than pay off a mortgage. I would rather travel for three years straight than have a new car. Therefore, when I see a car advertisement or see others driving brand new cars, I don't think about buying one. I just think of the $30,000 that could have paid for more than three years of once-in-a-lifetime travel. If you really want to experience a year traveling the world (or whatever it is), you need to make it a priority and focus all (or most of) your efforts on it. Otherwise, you'll just keep wasting money on minutiae and will never have enough to make it happen.
2. Travel Hacking
Although travel hacking itself won't give you a completely free trip, it will definitely cut some of the biggest expenses such as airfare and accommodation. By simply learning about travel hacking and how you can take advantage of the system, you can easily earn enough frequent flyer miles every year for a free return trip anywhere in the world and you can also learn how to get 4-star hotels for half price or even free in many cases. While travel hacking certainly focuses mainly on earning and redeeming reward points, it all comes down to mindset. Once you begin to see the world in a different way, you'll see so many possibilities you never knew existed or simply ignored.
While the travel hacking mindset can certainly help anyone from any country, the best deals are offered in Canada and the United States.
If you're Canadian, check out Canadian Free Flyers. This is a membership site I created to make travel hacking as simple as possible. Membership includes heaps of tutorials to teach you everything there is to know plus real-time deal alerts that keep you up to date with the best offers, eliminating any research on your part.
3. CouchSurfing
CouchSurfing is one of those things that has changed my life in so many ways. It's given me a different outlook on the citizens of the world and has opened my mind to see how friendly the world truly is. For those who are wondering what this is, CouchSurfing is finding free accommodation with locals. This is a website where you can search for locals willing to share their space and then send a request for the date you are going. Many times it involves sleeping on a couch or an air mattress, hence the name of the site. Many times though, I have gotten my own room. The best part is the relationships you develop with the people you meet. It's like having local friends everywhere you go. Sometimes they can show you around and sometimes they even make you breakfast. You can share stories with each other and bring them a gift from your home town if you wish. CouchSurfing is best for those who actually want to meet the person and spend time with them. It is not a "free-loading" service for simply crashing the night and taking off the next morning, although it does happen from time to time.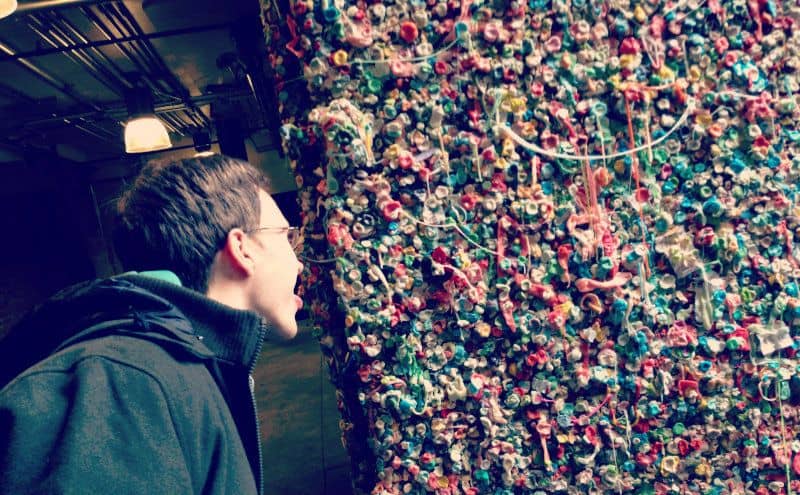 4. House-sitting
For those looking for long-term travel and especially staying in one specific place to learn more about the area and the culture, house-sitting is a great way to do it. Basically, you take care of someone's home while they are away and often look after their plants and animals as well. The types of housing range from townhouses in Manhattan to beach bungalows in South America. I've known people to stay in castles in France and farms in Italy. You really can find anything on house-sitting sites. In exchange for looking after their homes and pets, you get free accommodation and you get to actually LIVE in another country, which gives you a totally different perspective than a vacation would give you. As you build up your credibility, house-sitting can literally be a full-time gig for you if you want it to be.
Here are a few sites to get started:
5. Working Overseas
If you're looking for a long-term trip or something unique, why not work overseas? There are countless opportunities to earn cash on the road and although it may not be "career-worthy", it will certainly give you a lot of experience, a chance to meet new friends, and some cash to visit new places. You could find work as a server, cook, bartender, hostel worker, farm worker, scuba diving instructor, yacht worker and so many more. You could work on a cruise ship, at a ski resort, for a tour company, or for a hotel. I'm just naming a few. You could even teach English, which is a very in-demand job. Some countries pay more than others but either way, it's a great way to immerse yourself in a new country, meet new people, and save some cash at the same time.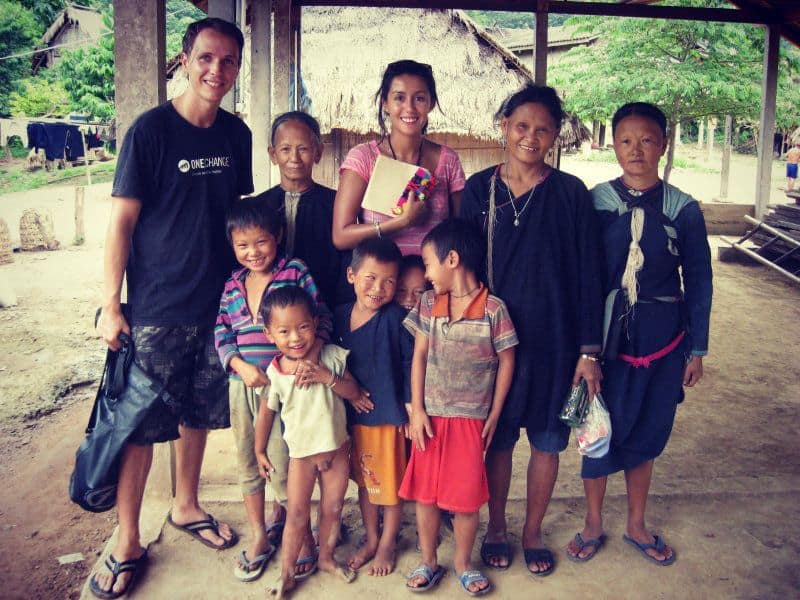 6. Cooking Your Own Meals
If you're visiting expensive countries such as Australia, New Zealand, or anywhere in the EU, cooking your own meals will save you a lot of money along the way. When I backpacked across Australia for five months, most of my meals were self-cooked at hostels. Restaurants are simply to expensive. You'll see this lots in popular backpacking areas such as Australia and New Zealand and you'll end up loving the communal feeling of cooking meals with fellow backpackers and sharing different recipes from around the world. Hit up the grocery store, make use of the hostel kitchen facilities and save yourself thousands of dollars.
7. WWOOFing
I have yet to do this but have heard nothing but great things. WWOOFing is working on farms for free room and board. It's also a unique way of seeing a country and you'll meet other like-minded people while you're there. You don't need any experience and you probably won't get paid, but you will get free accommodation and food.
8. Walking Tours
Many cities offer free walking tours, which will enable you to meet new people, see the destination with locals and tourists, get some exercise and save money! There is no better way to see a new city than walking around and seeing it from foot.
Just to get you started, here are some free walking tours:
9. Online Business
Have you ever considered working online? If you're looking at this from a travel perspective, then you should be thinking long-term. If you're only planning on traveling one year, then I would focus on the travel itself or working in that country rather than on a computer. However, for long-term travel or living all over the world, online business is one of the best options. The options of jobs you can do from anywhere are endless. You could offer services such as marketing help or web design or you could create a product, whether it's physical or software-based. You could simply sell things on eBay or even blog about specific things and then look for advertising. The quickest way to earn money online is to offer a service.
This is the route I ended up taking as I wanted to mix my passion for entrepreneurship with the freedom of location independence. If this is something you're seriously interested in, send me an email and I'll help you get started.
10. Hostels
When you're visiting expensive countries, hostels are the way to go. Not only do they provide cheap accommodation but they also have free kitchens where you can cook your food and offer a much better vibe than most hotels. Hotels are designed to be private. You go to your room, sleep and then leave the next day. Hostels on the other hand are designed to introduce you to other travellers, which will give you a much better travel experience, will be much more fun, and will likely bring you new friends and travel partners. Also, hostels are designed for travelling a budget, which means they will be the place to find out about cheap tours, food, and other things in the area.
###
Did you find this post helpful? If so, please share it with a friend. I'd also love to hear from you. Feel free to leave a comment or send me a message. I hope these tips can help inspire your first trip to somewhere life-changing.