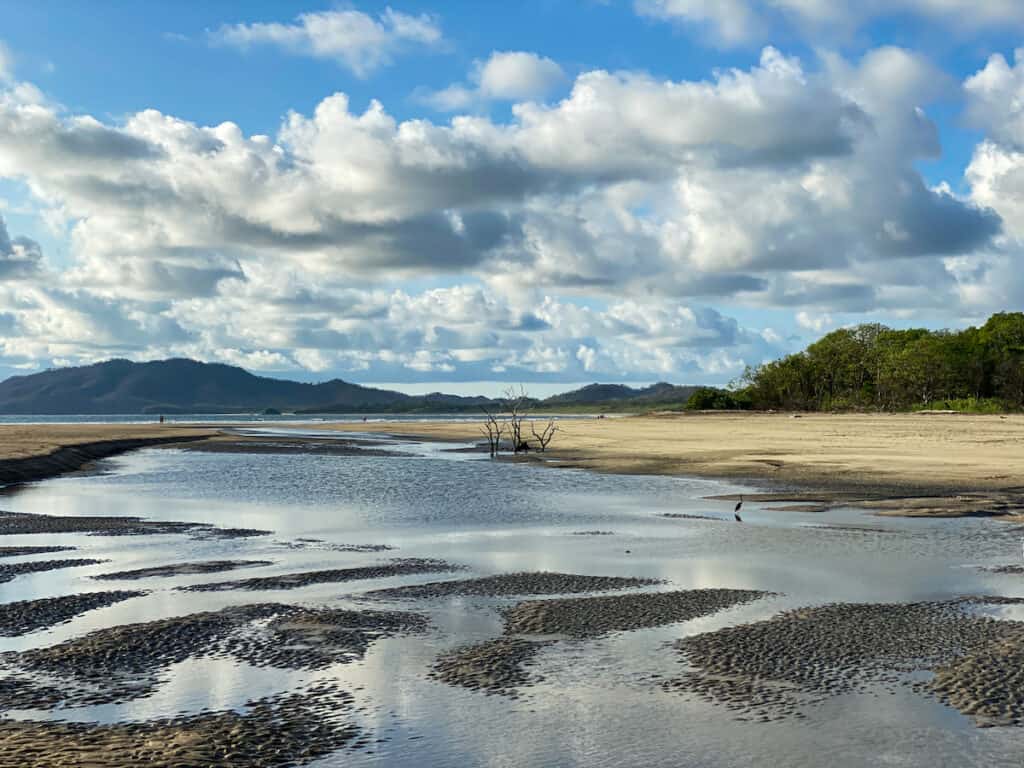 I'm literally sitting in the San Jose Airport (SJO) ready to depart as I write this travel guide for the best 10 day Costa Rica Itinerary. This is my second trip to one of Latin America's safest countries and I highly doubt it'll be the last.
Costa Rica is a tropical paradise. From lush green jungles to powerful waterfalls, stunning beaches, and awesome volcanoes, Costa Rica is incredibly diverse. I can totally see why people love it here, despite it being a very expensive country (on part with Canada). Cost is perhaps the only downfall.
However, almost everyone can speak English, which makes it an easy destination to explore. It's also a great country for a Costa Rica road trip and there are lots of tour companies, hostels and hotels, and accessible public transportation options. The people are also very friendly and as I mentioned, the country is probably the safest of all Latin-American countries, which is a huge bonus.
Whether you are visiting Costa Rica to surf, sunbathe, hike, do a yoga retreat, learn about coffee, or explore the rainforest and simply connect with nature, this country has anything you could want.
So, if you're looking to do a road trip in Costa Rica, here is a great 10-day Costa Rica itinerary to follow.


Renting a Car and Driving in Costa Rica
Although you could potentially take shuttles between popular destinations, it's much more convenient to rent a car and might even be cheaper. We love road trips because they offer maximum flexibility. If you plan to visit different places, renting your own car is the best thing to do. However, in my experience, renting a car in Latin America can be a bit of pain. Sometimes the pricing isn't transparent and it's also more difficult to use your own credit card rental car insurance, which is often better than what they offer for an added fee. However, we had a great experience with Adobe Rental Car, which is actually a local Costa Rican company that is transparent with its pricing, honest with what they offer, and has a variety of new-model vehicles. If you do wish to use your credit card insurance, all you need is a letter from your credit card stating what the insurance includes and that it is valid in Costa Rica. You'll want to print that out and give it to Adobe and decline that added insurance. Liability insurance, however, is mandatory, as it is everywhere. You don't need an international driver's license either but you do need your license. In addition, you can rent a GPS or a WiFi unit. However, for the cost of the WiFi unit, you may want to just add roaming to your cellular plan and use that for maximum convenience.
Check out Adobe for the latest rates and vehicles on offer.
10-Day Costa Rica Road Trip
Since most people fly into San Jose (SJO) airport, this itinerary focuses on starting from San Jose. However, if you're flying into Liberia, you can do the same tour in reverse or just remove the portion around San Jose.  We're also going to focus on the Guanacaste and La Fortuna regions, but for those interested in epic hiking opportunities, you may also want to look into the incredible Oso Peninsula in the far south, bordering Panama. In addition, here are some interesting facts about Costa Rica to make your travel planning even easier.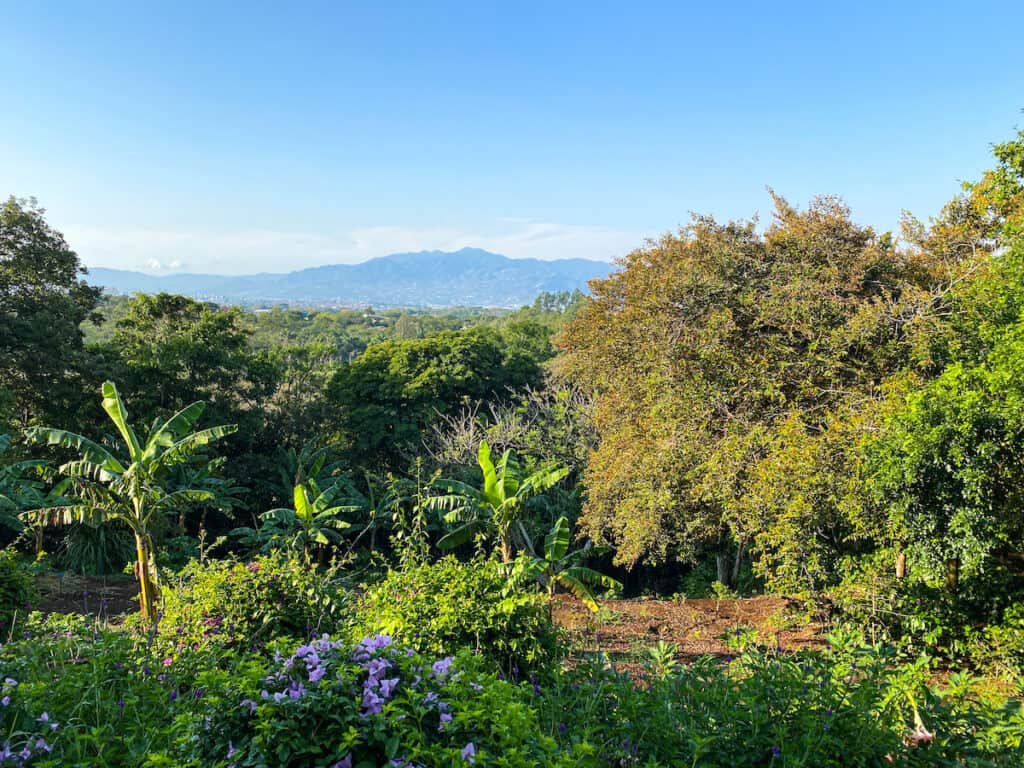 Day 1-2: Relaxation and Coffee Near San Jose
Depending on when you arrive in San Jose, you may want to stay nearby and adjust to the new country. If so, you'll have the choice of staying in bustling San Jose and exploring the city or doing what we did and staying at the luxurious Finca Rosa Blanca, a coffee plantation that's only 20 minutes from the airport. Despite its proximity to San Jose and the airport, it feels like you're in the jungle and totally away from the hustle and bustle. In fact, you could even use this hotel as a base for exploring the city.  Located in the mountains, the views of both San Jose and the nearby mountains are simply beautiful. The rooms are very spacious and very unique. Our view had jaw-dropping views and we loved watching the hummingbirds in the morning. There's also a big pool, a hot tub, and a restaurant that offers farm-to-table fine dining. However, most importantly, Finca Rosa Blanca is an organic shade-grown coffee plantation. They make delicious coffee, which not only means you'll be drinking it while you stay here, but you can also take a 2-hour guided tour, learning everything there is to know about the process. We loved touring the coffee farm and we learned so much about this incredibly popular drink. You could stay one night here but we recommend staying for two nights and enjoying the tranquillity of the place.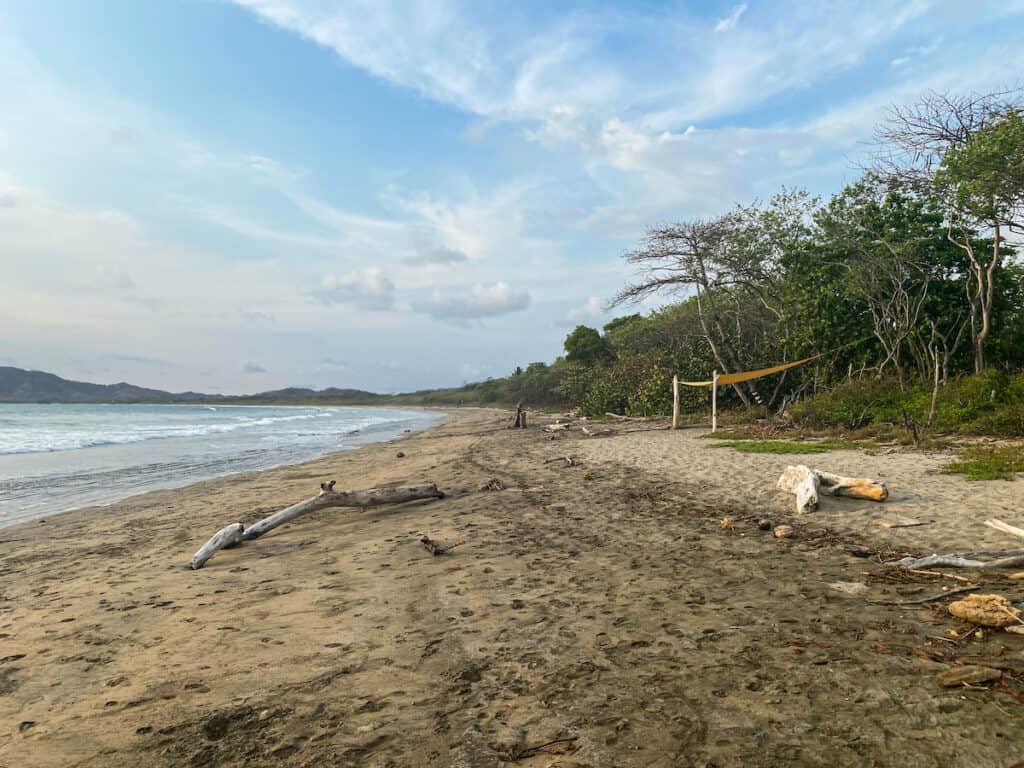 Day 3-6: Beaches, Surfing, and Scuba Diving
After a couple of days in the cooler climate around Finca Rosa Blanca, it's time to travel to the hot and humid tropical beaches of Costa Rica's Guanacaste region. There are many beaches to choose from, but one of the most popular areas to visit is Tamarindo and Playa Grande. Both beaches are next to each other but are very different. Tamarindo is the place to go if you want to be in a very busy place with loads of restaurants, bars, shops, and people. Playa Grande is a great place to be if you want a quiet, relaxing atmosphere with no beach bars blasting music throughout the day. It's also great for surfing. Personally, I recommend staying in Playa Grande and visiting Tamarindo every now and then. From Playa Grande, you can drive to Tamarindo in 40 minutes or walk along the beach for five minutes and take a 1-minute ferry to Tamarindo for $1-2. However, the ferry ends at 5 pm, so you would not be able to do this during the night. There are four restaurants and bars around Playa Grande, so you don't have to visit Tamarindo for food. Both areas are great for surfing, and relaxing on the beach, and there's also some great scuba diving nearby.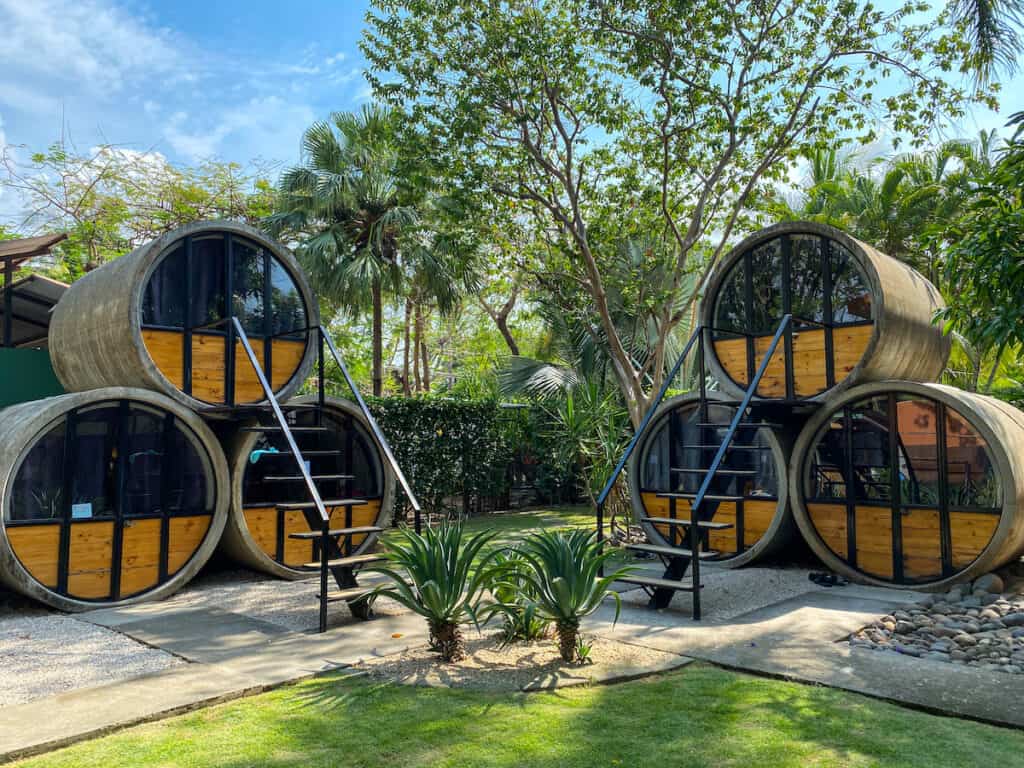 Pipe House Hostel (Private)
If you decide to stay in Playa Grande, I highly recommend staying at the Pipe House Hostel. This has to be one of the coolest and most unique accommodations I've ever seen. The rooms are private and consist of a double bed squeezed inside reclaimed concrete pipes. While there's not much room for bags, the pipes do have shelves, power, and A/C. They're actually quite cozy and I had some of my best sleeps during my five nights there. I also loved waking up to the sound of howler monkeys and seeing them play around in the trees.
But it's not just the pipe rooms that make this place such a great place to stay. It's the entire place. There's a chill area with lots of games to play, hammocks to relax in, a jungle gym with high-quality weights and equipment made from wood, a full kitchen for you to cook your food if you like, and there's a shared bathroom that is cleaned every single day. There are also surfboards you can rent for just $10 (half-day) and the owner, Felipe, offers surf lessons for only $40. This is significantly cheaper than Tamarindo. Felipe is a local surfer, entrepreneur, and engineer, and one of the friendliest guys you'll meet. This place really is a gem!
Iguana Surf
If you're keen to surf, it's something I highly recommend doing whether you stay in Tamarindo or in Playa Grande. I loved surfing here because the waves are great and the bottom is sand, which is much softer than coral reefs and rocks when you fall off. If you're in Tamarindo, one of the most popular places to take surf lessons is Iguana Surf. Located right across from the main beach, they have hundreds of surfboards, excellent guides, lockers for your valuables, and they provide rash shirts to protect your body from the board and the sun. In addition, you can hire their camera guy to take photos as well, providing you with a lot of laughs afterwards. Although beginner surfing can take place at any time, you'll want high tide for the best conditions, so ask them what time is best.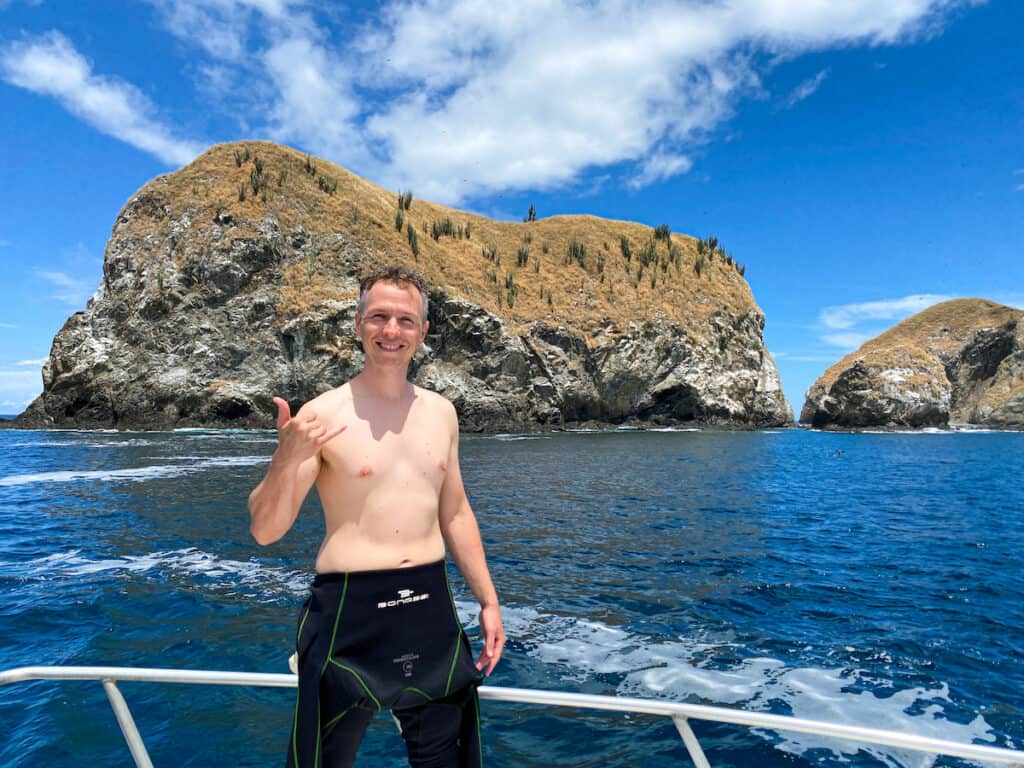 Scuba Tamarindo
Another great thing to do here is scuba diving. Whether you're a seasoned diver or a beginner, this is a great place to go under the sea and witness some beautiful sea life, such as manta rays, white-tip reef sharks, octopus, eagle rays, moray eels, and more. The best dive sites around here take place at the Catalina Islands, which are actually accessed via Playa Flamingo, which is about 30-minutes north of Tamarindo. If you have a car, you can just drive up there yourself or can take a shuttle via the dive company. I actually dived six times during my short stay, going out with Scuba Tamarindo. Mike and his team have all 5-star reviews and are the best divers in the area. Plus, by the time you read this article, they'll have their new boat, making the trip even better and more efficient. They have great gear, a big boat, and super friendly and helpful dive guides who are there to ensure you have a great time. It might seem like a small detail but I also love that their boat has a toilet. I had a great time diving with Scuba Tamarindo and totally recommend getting into the water when you're in the area.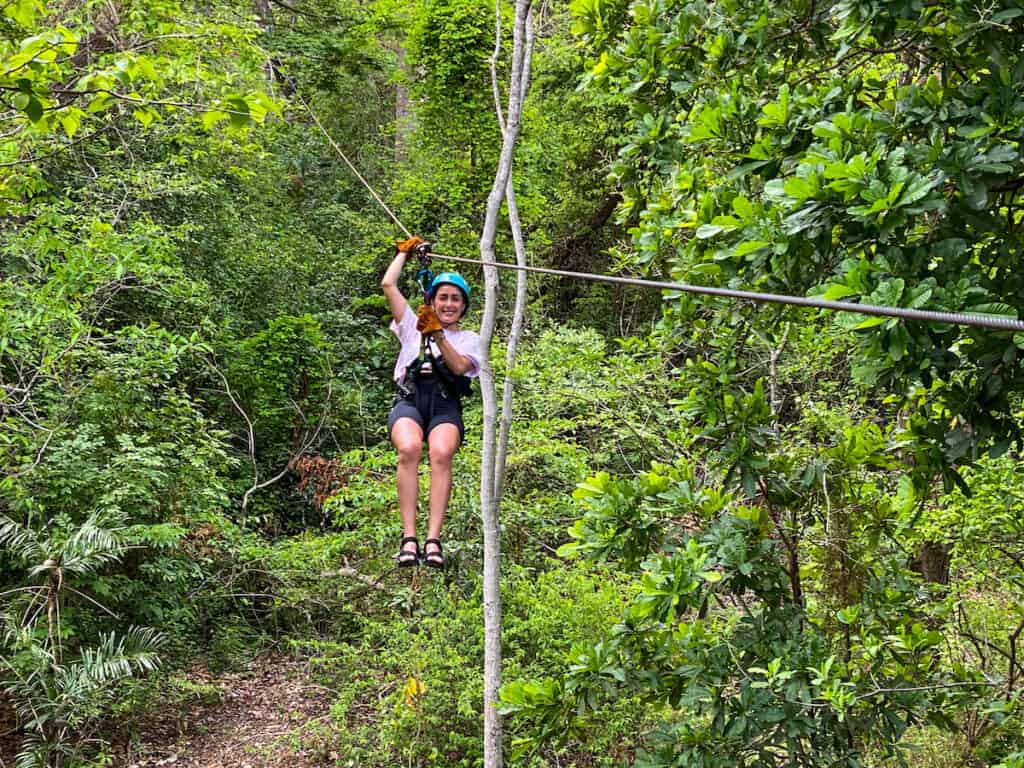 Zip-Lining at Monkey Jungle
Another very popular Costa Rica activity is zip-lining. You'll find them all over the country. If you're in Tamarindo, however, and looking for a zip-line that is family-friendly, Monkey Jungle Canopy & ATV are a great option. Located about 20 minutes from Tamarindo, it's a good chance to see some of the farmland in the country and have a lot of fun zipping around the jungle. As a bonus, you'll likely see howler monkeys as well! There's a family of them that has made their home at one of the last ziplines. We saw them up close, including some baby monkeys as well!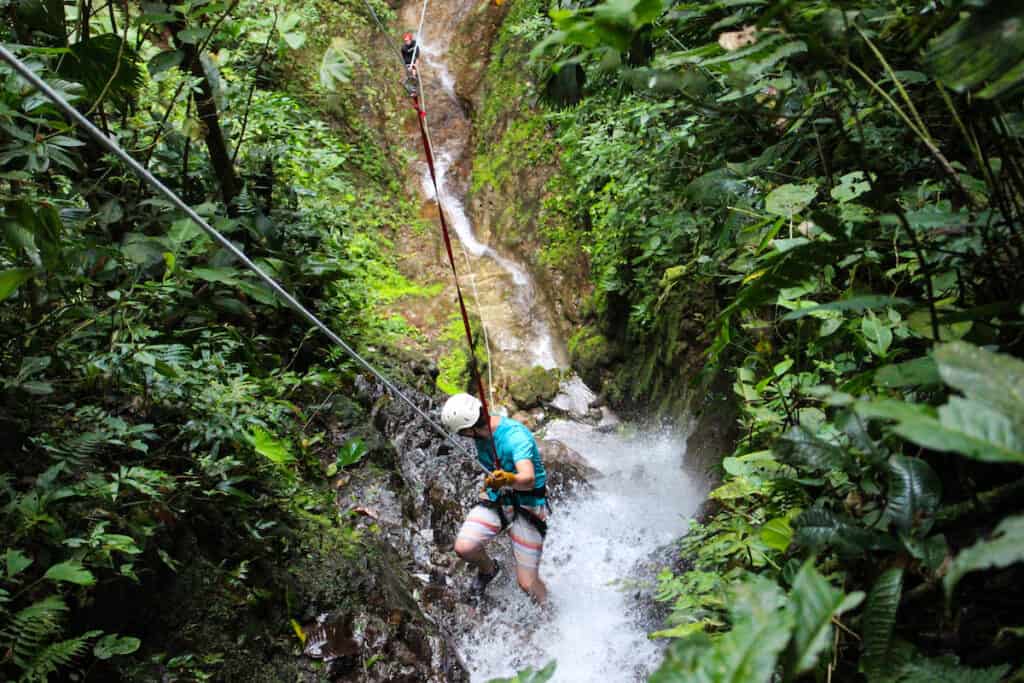 Day 6-9: Volcanoes and Rainforest
After a few days of baking under the sun in Guanacaste, you're probably going to want a break from the heat. Plus, there's so much more to Costa Rica than just beautiful beaches, surfing, and scuba diving. To really get a taste of Costa Rica, I also recommend visiting the La Fortuna region and checking out the beautiful Arenal Volcano and the many waterfalls in the area. This region is known for the rainforest and is quite a bit cooler than the beach destinations of Tamarindo and Playa Grande. This is where you'll find beautiful rainforest hikes, waterfalls, lakes, hot springs and of course, the volcano.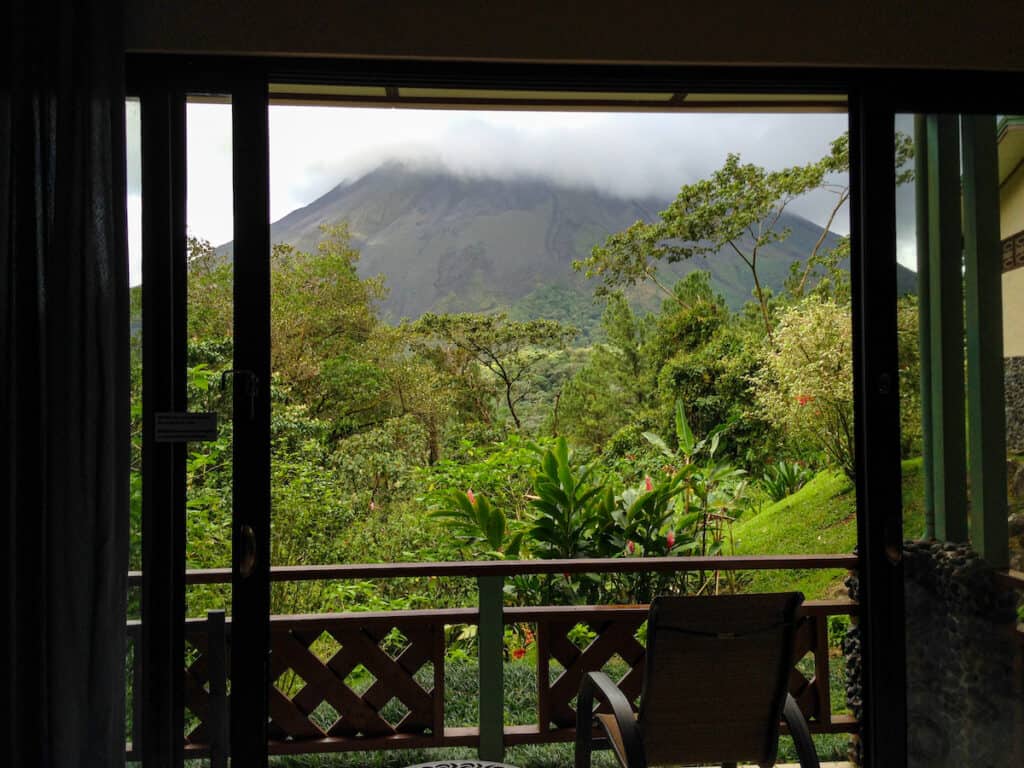 Arenal Observatory Lodge and Spa
If you're looking for a little bit of luxury close to the volcano, Arenal Observatory Lodge and Spa is the place to stay. In fact, this was once an observatory for scientists studying the volcano. The hotel is unbelievably close to Arenal Volcano and the views from the rooms are stunning. They have a restaurant, a bird sanctuary, a museum, a spa, and many activities to enjoy.

Rafting and Canyoning
This area of Costa Rica is well known for its adventure. It's a great place to find waterfalls, go on nature hikes, and get into some thrill-seeking adventure. During our time there, we did the Arenal Combo Tour with Desafio Adventure Company. This included canyoning and white water rafting. However, they offer a number of other tours as well. What's great about the combo tour is that you really make a full day out of it. The canyoning is amazing and is such a great way to experience the rainforest. Then there's the white water rafting, which is equally as exciting, and another unique way to see another part of Costa Rica.
Soak in the Hot Springs
Another thing the La Fortuna area is known for is its hot springs. There are many hot springs to enjoy, including the free natural hot springs river and many spas such as Tabacon Hot Springs, Baldi Hot Springs Resort, and Paradise Hot Springs.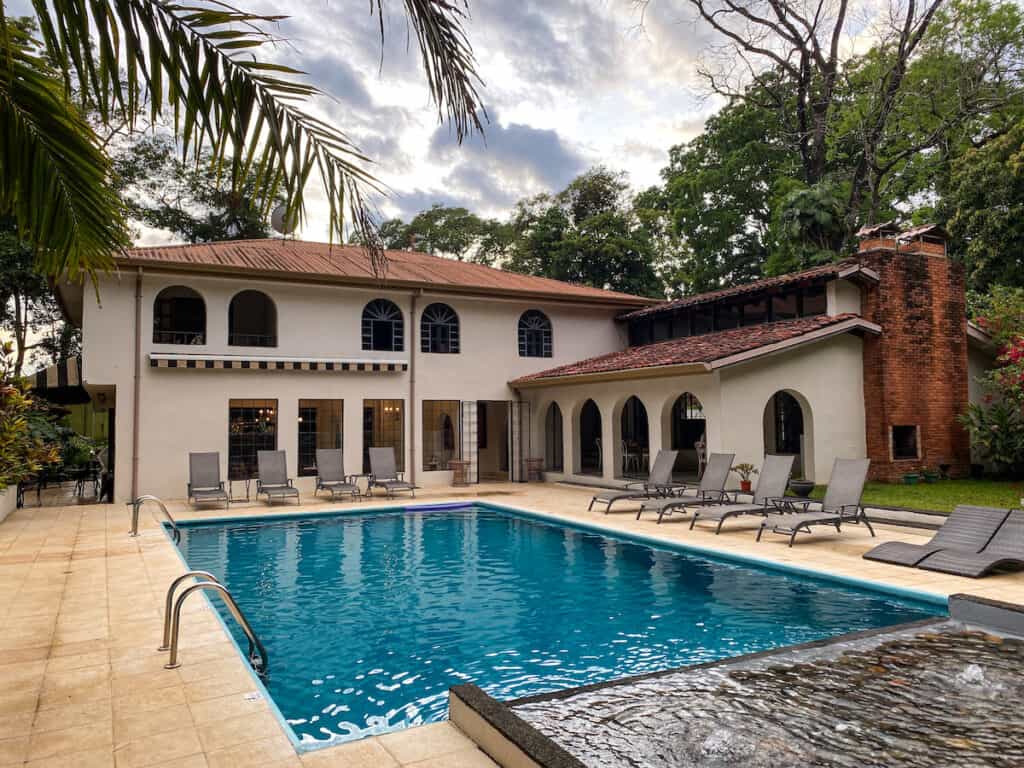 Day 10: Back to San Jose
For your last day in the country, we recommend staying another night near San Jose before you fly out. There can be a lot of construction in Costa Rica, which can make a long drive on the day of your flight a bit risky. Instead, drive down to San Jose but visit Paos Volcano on the way there. This volcano is active and is just over an hour from the capital city. It's typically best seen in the morning when the chances of clear skies are greater but if you don't have the time, you can visit it at any time.  If you don't care about seeing another volcano, just continue driving to the city. Again, you have the choice of staying within the city centre or at one of the many boutique hotels on the outskirts. If you don't have time to explore the downtown core and the museums, then I would recommend staying out of the busy centre and closer to the airport. This is more relaxing and less busy when you drive to the airport.
During our last night in the country, we stayed at Villa San Ignacio, a relaxing hotel in the hills above San Jose. It feels like you're staying in a fancy garden with mangoes falling from the trees right outside your room and leaf-cutter ants marching their food back to their colonies. The rooms are clean and spacious and there's a beautiful pool, and a lot of fun games, such as badminton, billiards, and chess. Plus, there's a restaurant that offers fine dining and delicious cocktails. Breakfast is also included, giving you one last chance for a typical Costa Rica breakfast with those delicious fried plantains. The hotel is only 20-minutes from the airport or 25-minutes from the nearest Adobe Rental Car office, making it a very convenient place to stay.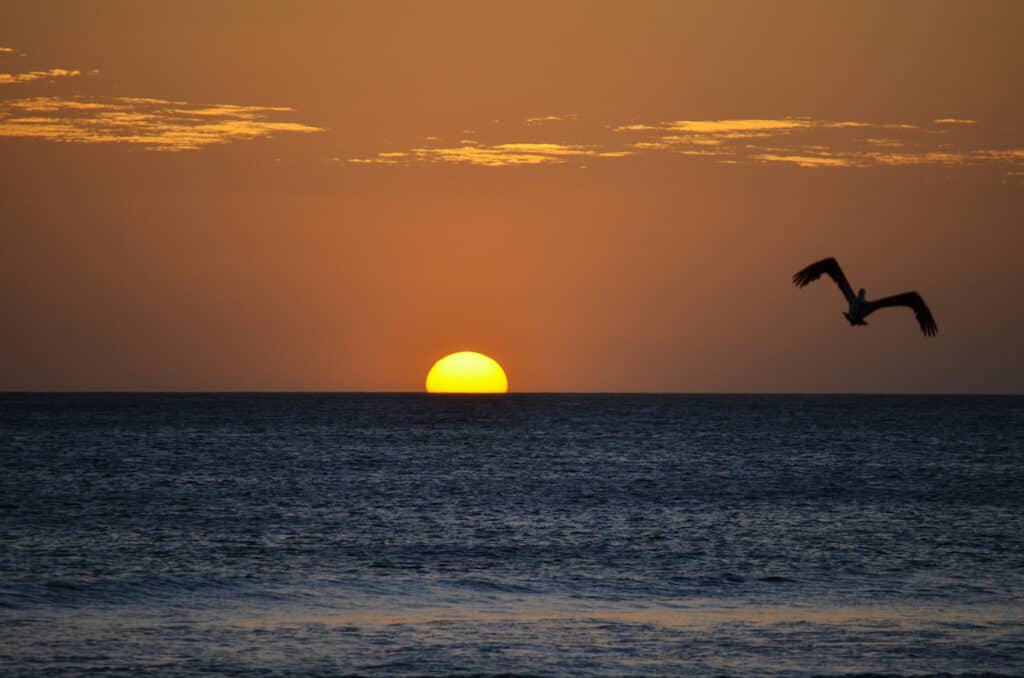 Want More World Travel?
I hope you enjoyed this 10-day Costa Rica itinerary and I hope you can follow it and have the best adventure of your life. If you do, please comment below as I'd love to hear from you.
Having been to 42 countries, I've seen a lot. If you're interested in more great ideas for your next adventure, check out these guides below: